Pillars of Mobile App
Analytics Tools
The modern market of mobile applications requires a great focused set of actions within a professional app promotion campaign. The development and app's launching processes do not limit the range of duties and vital actions for app developers to chase. Launching an application is just a start of difficult and resources-required mobile business. In order to succeed in this sphere, every developer needs to provide proper analytics tools. The mobile analytics is a core area that must be always managed by the app developers and successful marketers. Only a small percent of developers have enough knowledge to deal with proper mobile analytics, and just a few of them can provide an appropriate marketing analytics setup.
With the main purpose to provide app's good visibility and constant improvement, every app developer needs to understand the core principles of mobile analytics. The app analytics has a range of special opportunities and limitations that must be learned by app developers and marketers in order to succeed in mobile business. Foremost, mobile analytics has three core pillars the developers need to learn fully and use its core opportunities:
Marketing Analytics

– the special area of the app promotion business, which usually covers the questions connected with the cost of acquisition, special ads used for engaging more users, conversion rate features. Return on Investment (ROI) concept and the most effective ways to generate the highest ROI.

Product Analytics

– this area of mobile business outlines the ways people use the application, what app's features they prefer, the most engaged parts of an app, percent of returning and power users.

Messaging Analytics

– this important area covers the questions related to KPI's beneficial ways of notification, proper emailing service, messages open rates, special bonuses, and SMS discount code promotions and their effectiveness.
All the areas mentioned are forming the basis of the advanced mobile analytics. It is crucial for developers to create own mobile analytics requirements, which will allow gaining vital information about app's promotion process results and ratings.
Marketing Analytics
Downloads and installs are no longer the top measures of application's success on the market. The modern mobile metrics mostly includes the following advanced measures:
Conversion to payers;
Retention of app's users;
User registration amount;
Purchase rate.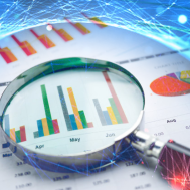 The list of modern mobile metrics includes both classic measures like CPI checking and in-app innovative metrics like user registration amount, purchase rate, and completed levels.
The advanced Cost per Purchase and Cost per Registration metrics bring more opportunities for developers to check the app's progress. These methods bring more information and vital data needed for a further app's development and improvement.
It is important to use many channels of app promotion including the following ones:
Pinterest and Snapchat;
Email campaigns;
Website banners;
Cross references.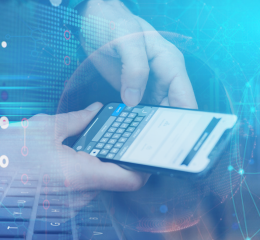 The modern market provides a wide collection of prefab analytics tools, including Localytics, Amplitude, and Mixpanel. These special tools are aimed at providing predefined analytics and visualizations. This is a great opportunity to get all the needed visualized data and information.
Still, most of the tools mentioned require quite a big monthly fee. It is possible to use demo versions of tools and trial periods, but they provide the only limited number of required options. The development of own custom analytics remains even more complex process, which requires proper tools and resources for building.
Messaging Analytics
Messaging analytics is a vital marketing tool constantly updated and improved with a variety of additional marketing features. The advanced process of managing communication called mobile marketing automation brings additional opportunities for app's effective promotion.
Campaign's analysis to increase retention rate;
User's behavior checking and prevention of churn;
Conversion rate's improvement.
The Leanplum and Braze are the most popular program tools used for mobile marketing automation. When you want to manage the email distribution and push notification delivery by yourself, be ready to learn a bunch of various messaging analytics tactics.
Once dealing with modern mobile analytics, every developer needs to use a wide variety of program tools and learn numerous mobile metrics. A good knowledge and understanding of the most effective promotion strategies in the mobile business are also required. Our team of experts can ease significantly the mobile business conducting for every app developer, marketer or project manager. We know how to deal successfully with effective app promotion campaigns and provide proper mobile analytics and an expert marketing analytics setup, assuring app's constant improvement and high ratings at Apple Store and Google Play Market.