PRICES & PLANS FOR IOS INSTALLS
Unique Devices + IP
Guaranteed Results
100% Real users
Delivery: 1-3 days
Unique Devices + IP
Guaranteed Results
100% Real users
Delivery: 1-3 days
Unique Devices + IP
Guaranteed Results
100% Real users
Delivery: 2-4 days
Unique Devices + IP
Guaranteed Results
100% Real users
Delivery: 3-5 days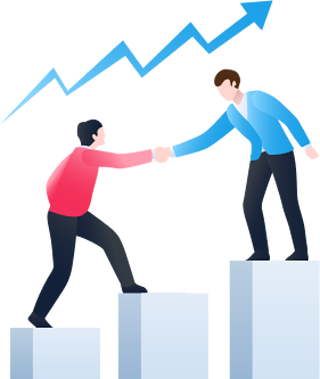 WHY TO BUY IOS APP INSTALLS ?
There are hundreds of new mobile applications released to the App Store every day but no matter how great that app is, there is one component that is essential for the app's popularity and is often forgotten by developers. We're talking about iOS installs. Without a significant number of iOS downloads your app risks being lost in the variety of other fantastic apps, but waiting for the number of downloads to grow organically may take more time than you can afford. What is the easiest solution to deal with the problem that almost every developer faces? We believe that our high-quality iOS installs are the key to the success of your app. There are many parameters that every iOS user checks that can help them to make a decision. Users want to see informative descriptions, clear screenshots, and other information that can help them make up their minds. Surprisingly, for many developers the number of app downloads has already proved to have as much value as other features in the app market. In other words, a user is unlikely to spend time and, potentially, money to download an app that floats around the bottom of the ranks.
WHY BUY IOS DOWNLOADS ?
When buying iOS downloads, you're not just buying installs for your app. Most importantly, you get the advantage of the phenomenon known among app marketers as organic uplift. An organic uplift happens when paid app installs boost organic app installs by 1.5X. This shift in the organic downloads takes place very quickly after the purchase of paid installs and it can have an immense effect on the popularity of your app. However, the perks of paying for iOS installs don't stop there, as you will also enjoy other advantages of using paid downloads.
There are the benefits of buying app installs:
Your app will appear closer to the top of the search results, prompting more users to check it out and eventually download it.
A rapidly growing number of downloads gives your app a chance to be featured in various rankings and lists curated by App Store editors, which will then lead to another influx of new users.
Successful install campaigns eliminate the need for more time-consuming and expensive marketing strategies and allow you to enjoy the success of your app and focus on its development rather than promotion.
In the end, the decision to buy iOS installs will give your app the reputation and credibility you've always dreamed of, and you can use this strategy on any new app you create.