PRICES & PLANSASO PACKAGES
100 Apps Top Keyword Installs
App Title & Description optimization
HQ Logo + Screenshots
Promo Video
App Store reviews
HQ Press Release + Distribution
Icon redesign
Delivery: 1 - 3 days
100 Apps Top Keyword Installs
App Title & Description optimization
HQ Logo + Screenshots
Promo Video
App Store reviews
HQ Press Release + Distribution
Icon redesign
Delivery: 2 - 4 days
100 Apps Top Keyword Installs
App Title & Description optimization
HQ Logo + Screenshots
Promo Video
App Store reviews
HQ Press Release + Distribution
Icon redesign
Delivery: 3 - 5 days
100 Apps Top Keyword Installs
App Title & Description optimization
HQ Logo + Screenshots
Promo Video
App Store reviews
HQ Press Release + Distribution
Icon redesign
Delivery: 4 - 6 days





WHERE CAN YOU BUY IOS INSTALLS?
If you've finally decided that buying iOS downloads is the most effective way to make your app reach new heights, you'll be relieved to know that you can purchase high quality app installs right here! Our experts will work together with you to ensure that your app gets the recognition it deserves without you spending a fortune on its promotion.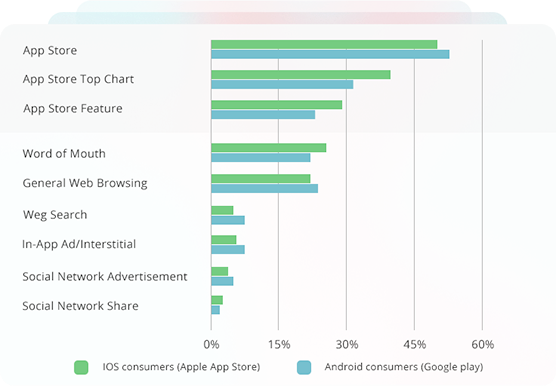 APP STORE OPTIMIZATION SERVICES
What makes certain software popular among users? Of course, a great influence makes a range of its features, quality of customer support, its steady operation, etc. But why so many apps go to virtual trash even though they include all mentioned below things? The answer is quite simple: no one knows about them. Trying to save budgets, several developers make a fatal mistake - they don't invest in software promotion. Have you ever heard a proverb "No gain without pain"? Of course, you shouldn't take it hard and understand literally. But there is no doubt it has a kernel. App search optimization is the only right solution in this case. ASO allows them reaching all potential goals in the promotion:
App Store Search Optimization - is a modern approach to mobile marketing, which has become in demand according to the intensive growth of mobile traffic. People start using their smartphones and tablets to study, work, communicate, etc. In this case, they require useful software to realize their needs. And the challenges between application developers get stronger and stronger, so they start using all possible ways to be in the TOP.
×
Get a Free Checklist of the
Best App Store Optimization Tips
( + 2 Bonus ASO Strategies )
Sign up and receive the checklist now!
Competent researches insist that 63 percent of applications are found by users thank to common search in app stores. They just type a search request and choose the most relevant page. This information comes from Apple devices; for Android gadgets, the number is a little lower – 58 percent. So ignoring ASO means losing the biggest part of your potential users. That's why developers invest in search optimization their time and money and get feedback in short time. And here are several reasons why they do it. ASO allows them reaching all potential goals in the promotion: to improve the search positions of the target software. Here works the rule: if you want to be high ranked you need to improve the technical and visual factors of your software page. Working on its title, keywords, logo and other aspects add the application more 'bonuses' in the eyes of search store algorithms in order to attract more new customers to use application. No matter what the methods are but they lead to clip users and satisfy their interests. Depending on the type of product the ASO may be concerned with showing the difference between competitors and their apps' core features in order to make software more recognizable. For example, when people think about summer, thirst, and friends, they involuntarily remember Pepsi or Coca-Cola. So search optimization helps in creating a stable association of your brand with a special kind of users' needs which lead to increase of financial performance of your software. Even if you propose customers free application you are able to earn money by showing ads. The higher your position in stores is the more advertising providers will aspire to work with you. The final goal of ASO is to drive more organic traffic to your app page and increase the conversion of it. As a result, people will execute the target actions and increase the popularity of your application. Such approach help to save money and personal time. It means if you trust ASO to the competent company it will be done in proper time and according to professional specialists' experience.
HERE ARE 5 REASONS WHY YOU
NEED APP STORE OPTIMIZATION
Both AppStore and Google PlayStore try to build capacity by improving search algorithms. So they steer developers to get with the times.
The better your app is optimized the better ranking it has in search. The approach is based on increasing the number of relevant keywords and generating more and more downloads.
The number of organic users will grow. The app page will appear in search and people start visiting it more often.
You should work hard and spend a lot of time on ASO but in the future, this optimization will work on you in long-term prospects.
Even if users download your software from time to time and store rank it for all app store keywords, there is still a lack of result. The point is, with ASO you are able to get more without huge charges. The main problem of app store optimization is to understand desires of your target audience. For instance, if you use the wrong keywords in reviews and promotion don't expect to attract new customers. So it's much better to use services of reputable companies. App optimizing is actually a non-stop process, which allows the app developer to get millions of new installs.
WHAT FACTORS INFLUENCE THE APP STORE
OPTIMIZATION SERVICES FOR IOS AND ANDROID APPS?
On-metadata factors.
hese are the product page element, which is possible to modify through such programs as Google Play Developer Console and iTunes Connect. The aim of that modification is keywords rankings optimization to make users download your application from Play Market and the App Store. The abovementioned elements are totally under our control. It helps you increase your store ranks. Off-metadata factors.
These factors can't be under the developer's control; they are external and include installs speed and volume, reviews and rating, user's engagement, etc.
The combination of these both factors results in store optimization (ASO), which guarantees you more app downloads. Each app developer knows that he needs to optimize an app, but cannot imagine how to increase the number of app downloads.

Keyword and market research. Choosing the proper keywords is the half of your success. It's necessary to choose the low competition keywords, which will be relevant to your business, will be not difficult and have high search traffic.
The process of the research varies depending on your app. If your app is new, you should use middle or long tail keywords, and change them gradually with higher competition and traffic. In order to get the maximum result, your mobile app must be available all over the globe.
Search and conversion rate optimization. It still concerns the keyword optimization.
It is necessary to add the keywords to the name of your app, must be 50 characters, and add the keywords field, there should be 100 characters. There will be 150 characters in total, and there are tricks allowing to use more than 100 characters in the field.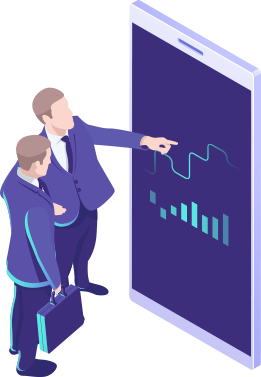 GOOGLE PLAY MARKET OPTIMIZATION
The keywords should be added to the title at the amount of 30 characters, in the description of the amount of approximately 4000 characters. Play market optimization is similar to SEO, and the Play market shows near all the text appearing in the listing.
CRO (CONVERSION RATE OPTIMIZATION)
Test listings.
Such things as an app icon, screenshots and images help to increase conversion rate and the number of installs.
Monitor the main search optimization KPIs.
It's necessary to track all the KPIs related to the ASO. It means tracking all the keywords rankings nd rankings of your competitors, each country organic installs number, top chart ranking, revenue from in-app advertisings, conversion rate to install, updates of your competitors, changes in listings etc.
Keep in mind that APP Store and Google Play Market optimization are different things.
Remember that you can improve your Play Market optimizable keywords rankings with the help of four simple steps:
Choose a number of keywords you would love to rank for.
The next step is to include these words into your description and to update your mobile app. But please keep in mind the words do not have to look like spam, must be readable and natural.
Track the changes of the ranks of your app along with these keywords changes.
Depending on your research, find out if you continue optimizing including those keywords or you want to move forward.
The keywords rankings will be updated once your updates are accepted.
It means it's possible to do a live search at the same or the next day to find out the impact of the optimization done. It's recommended to use the same ASO tool for tracking your mobile app's ranking changes.
You should realize that your keywords rankings will be changing over time.
They might get better or worse, might not change at all and remain the same. It is recommended to watch them in 1-7 days after updates and find out their trend.
GET THE BEST RESULTS WITH COMPETENT COMPANY
The App Reviews is a complex agency, which will save you from numerous problems with ASO. Our company is targeted on software promotion in AppStore and Google PlayStore. We have 3 years of successful experience of app optimization and can be proud of having more than 15 000+ happy clients.
Our team always reaches goals we have planned before. The App Reviews proposes customers the best solutions: you are able to choose the most proper package that meets your needs.
Remember, that the App Reviews uses only white methods so the reputation of the developer is in the first place. No dangerous approaches will hurt your face in customers' eyes.
ASO from the App Reviews includes the next aspects:
relevant keywords in title, description, etc;
big amount of high ratings;
proper ranking the software page by store algorithms;
useful reviews filled with proper keywords;
Exactly these 4 options determine the place of software in all popular stores.