THE SMALL BUSINESS CHECKLIST FOR APP PROMOTION
The growth rate of mobile platforms as the primary means of engaging with the customers has been impossible to ignore for the past decade. Enterprises spare no expense on improving their mobile presence, but small business often don't have that much room for maneuver. With the average app development costing around $10,000, having extra money for the marketing budget can be a tough challenge.
According to seasoned marketing professionals, the marketing expenses for a new product can account for as much as 30% of its initial cost. Here are some tips that will help you achieve the success you crave without spending those hard-earned 30%.
BUILD A LANDING PAGE
Having a mobile app is important, but having a presence on the internet is just as important for the success of your venture. A simple landing page will work great if you do it right! If your app hasn't launched yet, include a countdown to the official launch of the app. Connect your social media accounts and offer visitors to sign up for the newsletter in exchange for their email address.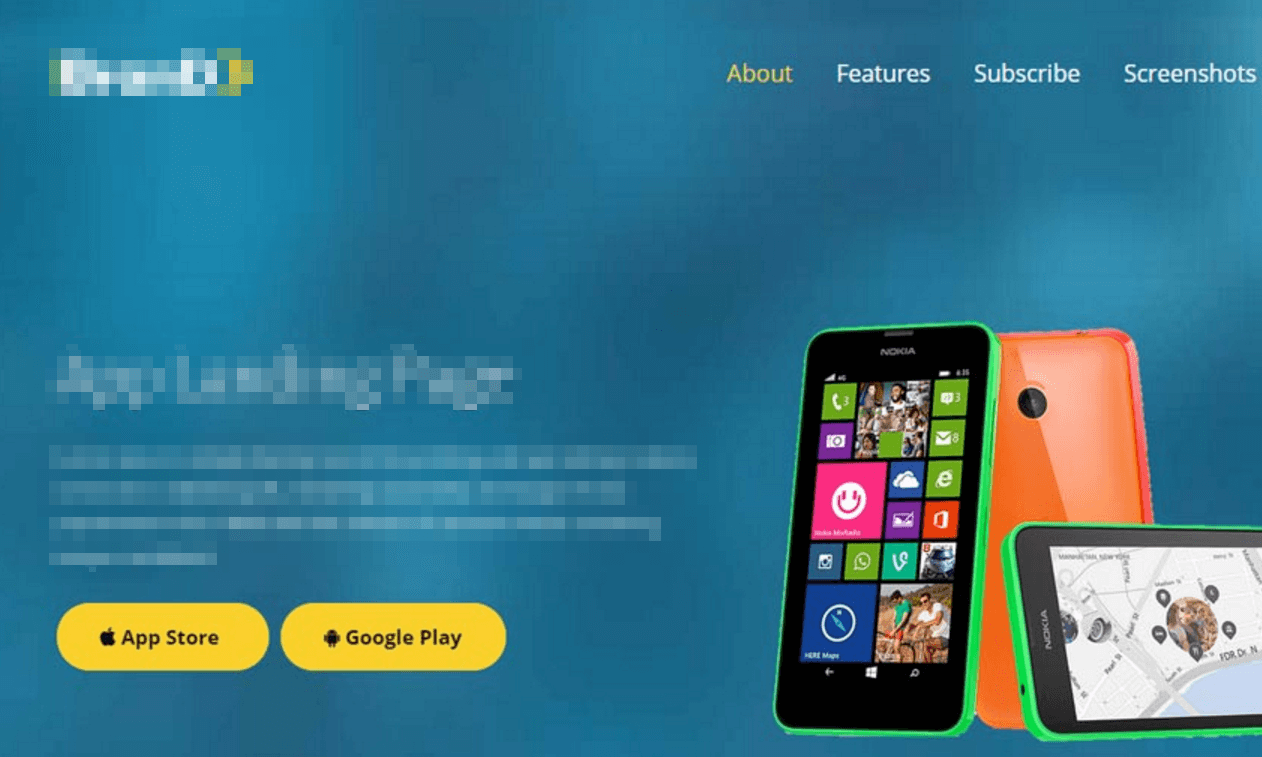 MAKE THE APP EASILY IDENTIFIABLE
Launching an app is an important step, but it's only the first step of your successful marketing campaign. Generating targeted traffic should be among your most vital goals, and there are few things that work better for it than linking to the app from your website. Displaying your new app will give you the awareness boost you desire.
BE SOCIAL
Social media have long become the most effective promotional channels for new and established businesses. Having a social media presence not only makes you more visible to your target audience, but also stimulates the audience to get in touch with you. For example, if you want to gather feedback, social media is a much more effective tool than emails.
CREATE A VIDEO TEASER
Shooting a video teaser for your new app isn't the most conventional app promotion step, but it brings great result. Users need something to anticipate, and your teaser can give them exactly what they want. Include a link to your landing page and users will count days until your app is released to the public. Don't forget to promote your teaser on the most popular video websites like YouTube, Vimeo, and Dailymotion.
ENGAGE IN ASO
ASO, or App Store Optimization,is a crucial element of an app's success. ASO is different from SEO, so the same tactics won't work there. The number of installs both on the App Store and Google Play is influenced by a variety of factors, including the clear and relevant title, informative description, favorable reviews and ratings, high quality screenshots, information about the brand, videos, and the number of downloads on Google Play.
GET YOUR APP FEATURED
There are dozens of reputable sources that offer their own lists and ratings of must-have apps, and your goal should be to be featured on as many of those lists as possible. Some of the websites accept apps for free, others prefer pair forms of collaboration. Regardless of the type of the source, supply your app with the following information:
Name and description
App Store and Google Play URLs
Screenshots
Promo codes for paid apps
Make sure to discuss the conditions of being featured in advance to know exactly what to expect.
USE CONTENT MARKETING
Content marketing is one of the most effective ways to generate interest in your app in the most relevant audience. The first step here is to find a good writer who not only has the knowledge of the latest tech trends, but also understands the specifics of your app and brand. Commission content to the writer and pitch the articles to tech bloggers and websites. Get them to publish the articles and enjoy the benefits of having content marketing work in your favor.
UPDATE YOUR VIEWS ON EMAIL MARKETING
To most marketers and developers today, email seems like an outdated channel that is not worth the hassle. However, email is one of the easiest ways to reach out directly to anyone you want. Communicate with big publications, bloggers, journalists, industry professionals, reviewers, newsletter subscribers, and even your family members and coworkers via email, tell them about the new app you're launching, and receive an improved marketing channel.
NETWORK
Don't ignore the power of networking for app promotion. Building strong relationships in the industry can bring you the results you can't even imagine. Even getting in touch with another small business with their own app and cross-promoting each other's apps is a good way to employ network marketing.
These are the most essential steps to take if you want to promote your app on a budget.